Grab the Free Workbook & Guide!
Learn how to shift your subconscious-
to STOP that inner critical voice, perfectionism, procrastinating, fear of failure, imposter syndrome, people pleasing,
fear of being seen, being heard… Then you can show up AUTHENTICALLY in your business.
As a therapist & Coach…
I have spent years helping women unravel their limiting beliefs at the root so they can become the best versions of themselves, reach their fullest potentials, feel secure, confident, and aligned with their authenticity. And now I'm offering the same to you!
For the longest time, I was my own worst enemy.
I tried all the things through the years to stop my limiting beliefs. I wasn't worthy enough, smart enough, good enough to even consider running my own business. My imposter syndrome was rampant. And my perfectionism was so out of control that it stopped me in my tracks from completing any of my goals.
It felt like it was a constant battle going on inside of me. This internal struggle, pulling me in every direction. I didn't feel like I had any control over it at all.
But deep down…
I always wanted to be my own boss. To have the freedom that running my own business offered. To be able to explore my ideas without compromise, without someone else telling me "No", without my ideas being stolen and claimed as someone else's (that happened!). I didn't want my schedule dictated by someone else.
I wanted to be able to do my own thing.
My authentic True Self knew I was put on this Earth for bigger things, to make a big impact, to help others on a large scale. Intuitively I knew I had to build it from the ground up by myself. And I did, twice!
But not until I turned inward & truly dealt with my limiting beliefs.
Not until I learned how to get to the root of that imposter syndrome, perfectionism, and the inner critical voice.
And that's the key. You must get to the root of these beliefs, or they will just keep coming back. You can try to ignore them. Try to avoid them. But they inevitably seep back in and take over.
Because you're here reading this,
I'm positive you have felt it too. That knowing. The longing for something more and it's deep inside you pushing you to get out of your comfort zone…
You Want to Experience TRUE FREEDOM-
from limiting beliefs, past programming, and conditioning, that have kept you stuck, unable to reach your potential, and unable to see the

success you know you can have.
Become the confident and self-assured person you were meant to be!
You know
 you were meant for big things.
& you know deep down inside how true this is. But something keeps getting in the way of your success….
– Imagine a life free from that inner critical voice telling you – "You aren't good enough", "you'll never succeed".
-Imagine feeling confident & secure in your abilities as a thought leader, in your offerings, your positioning, & messaging.
-Imagine showing up confidently, authentically, without the fears, every day in your business.
-Imagine a life no longer being dictated by invisible scripts telling you everything has to be perfect or it's not good enough to be put out there.
 -Imagine running your business from a space of authenticity free from all that internal noise.
 This guide shows you how!
This goes beyond mindset shift exercises. This is a Revolution!
Mindset shift exercises aren't a profound enough shift to make lasting change. That's because these exercises are based on CBT (cognitive behavioral therapy), which works with the conscious part of the brain.
That inner critical voice, that perfectionist, people pleaser, or procrastinator, those limiting beliefs that keep you from moving forward with your goals,
your ideas, your amazing plans, those are rooted in the subconscious part of the brain.
Using the framework of Internal Family Systems (IFS), I teach you how to identify the limiting beliefs stopping you from reaching your fullest potential, and how to change this at the root, in the subconscious.
Don't let your limiting beliefs take control of you & your business.
Get to the root of your limiting beliefs to feel empowered, confident, and successful-NOW!
Sign up now!
What is it?
Through self-reflection questions & visualizations, I show you how to become Self-Led by aligning with your authentic True Self, freeing you from the internal noise. Then you will get to the root of the limiting beliefs holding you back from being your most successful in your business.
This is how you stop limiting beliefs in their tracks. This is how you have the freedom to show up in your business, become empowered, & authentically you!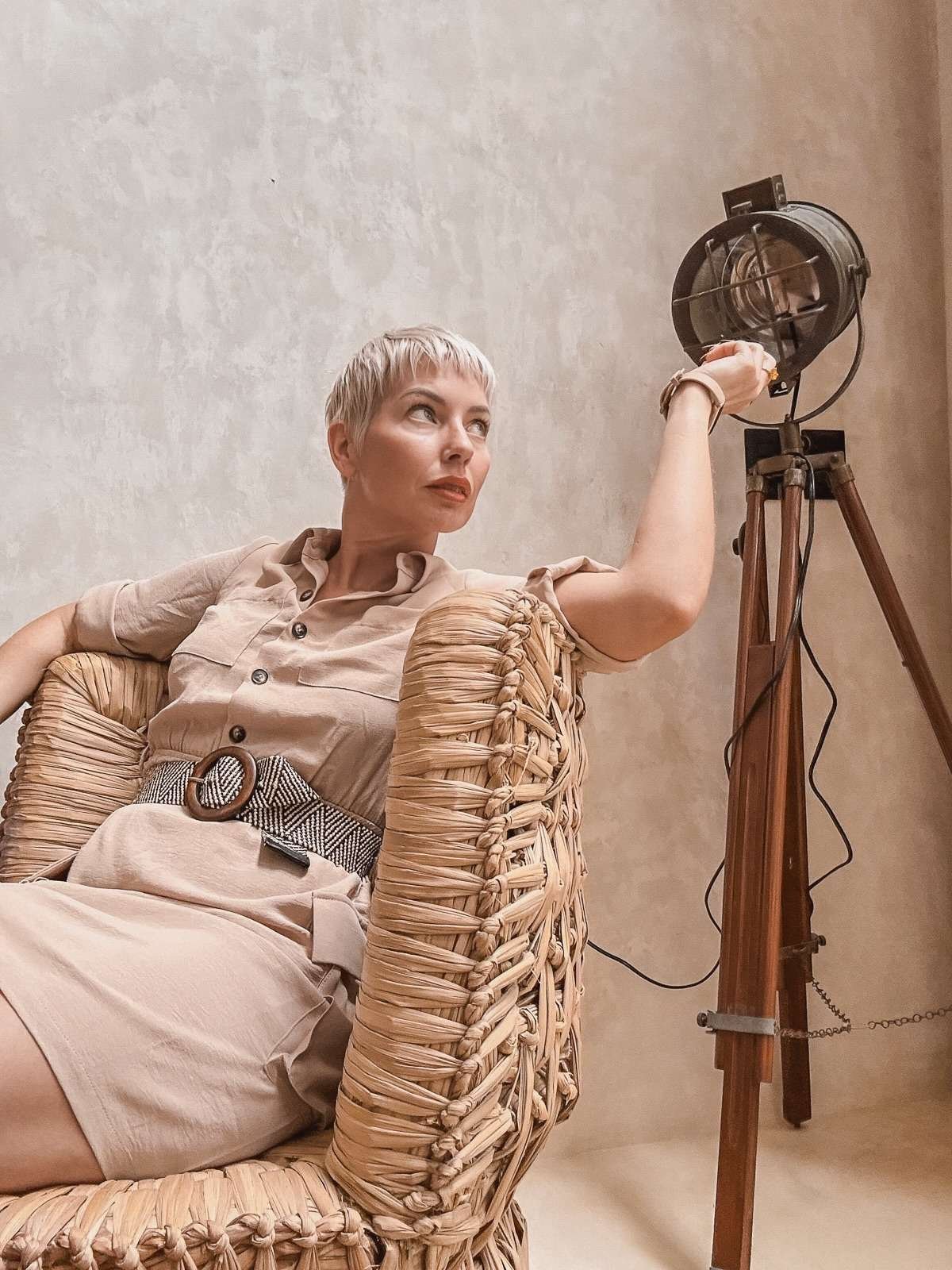 Angel Minuto
IFS-Informed Transformation Coach & Licensed Psychotherapist
I use the foundation of Internal Family Systems (IFS)/Parts Work to help you work with those parts of you that are block you from living your best life. Your fullest potential. Those parts that are blocking you from the success you know deep down inside you can have with your business. They are blocking you from aligning with your authentic self, preventing you from being seen by the world.
Join me on this transformational journey, this revolution, to learn how to shift that inner critical voice into your biggest cheerleader and ally. To stop the procrastinating, fear of failure, imposter syndrome, people pleasing, other people's perception of you, being seen, being heard, and being authentically you.
All the things that block women entrepreneurs from being your most successful.
Become your most empowered, authentic self. 
This isn't a mindset shift-This is a Revolution!